If you really want to have fabulous eyelashes, you should have them extended at a beautician's. They said that there is no other option than that. Yeah… Right. Fortunately, there are the eyelash serums!
All the procedures that are supposed to extend and make eyelashes thicker aren't for me. Paying so much money for an artificial effect and eyelash weakening that has to be taken for granted once you remove the extensions? I decided to prove that it's possible to obtain the satisfactory results by using an eyelash serum only. I have already tested a few of such items but so far none of them managed to astonish me with the outcomes. It was four weeks ago when, for the first time, I decided to buy a slightly more expensive serum to find out whether it would be better. Still, I spent less than I would if I wanted to have false eyelashes procedure done. Are you curious what product I chose?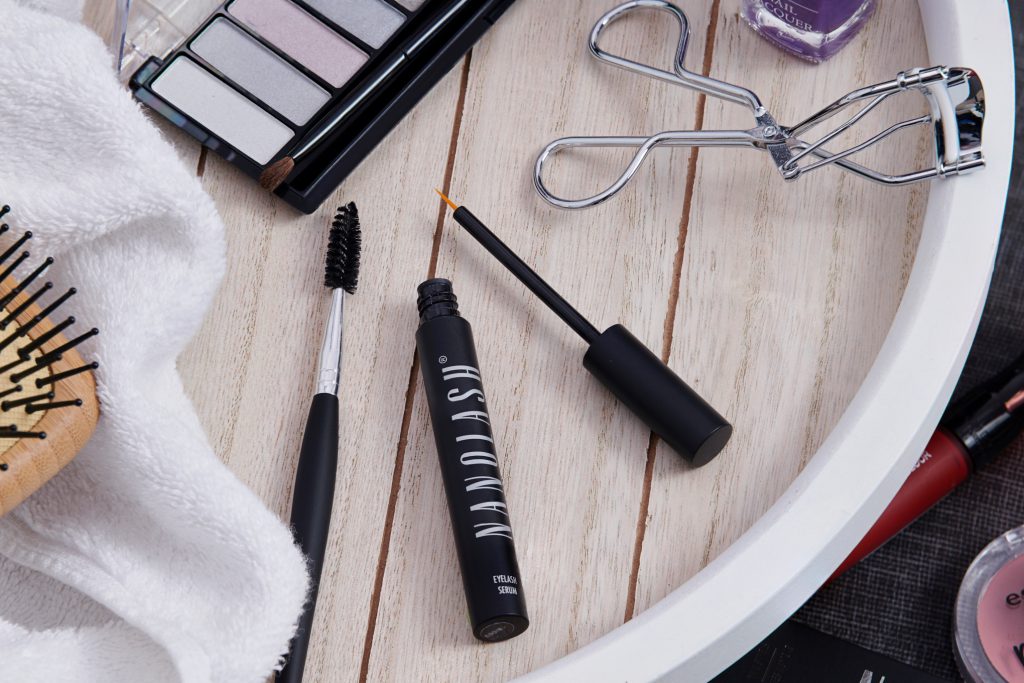 NANOLASH – eyelash growth stimulating serum
Why Nanolash serum in particular? I guess I followed the opinions and price (it's not the highest and I guess anyone can afford such an expense). I have to confess that it was also the product's design that convinced me to buy the serum. After all I'm an aesthete. Nanolash is just cute! ♥
Nanolash is a serum that moisturises, regenerates, reinforces and beautifies eyelashes. It accelerates their growth in a natural way because thanks to the specially designed applicator the serum is delivered directly to the eyelash bulbs. The product gifts eyelashes with elasticity and it intensifies the natural colour. Interestingly, only Nanolash provides the delicate little hair around eyes with protection that lasts as long as the treatment is ongoing, or even longer.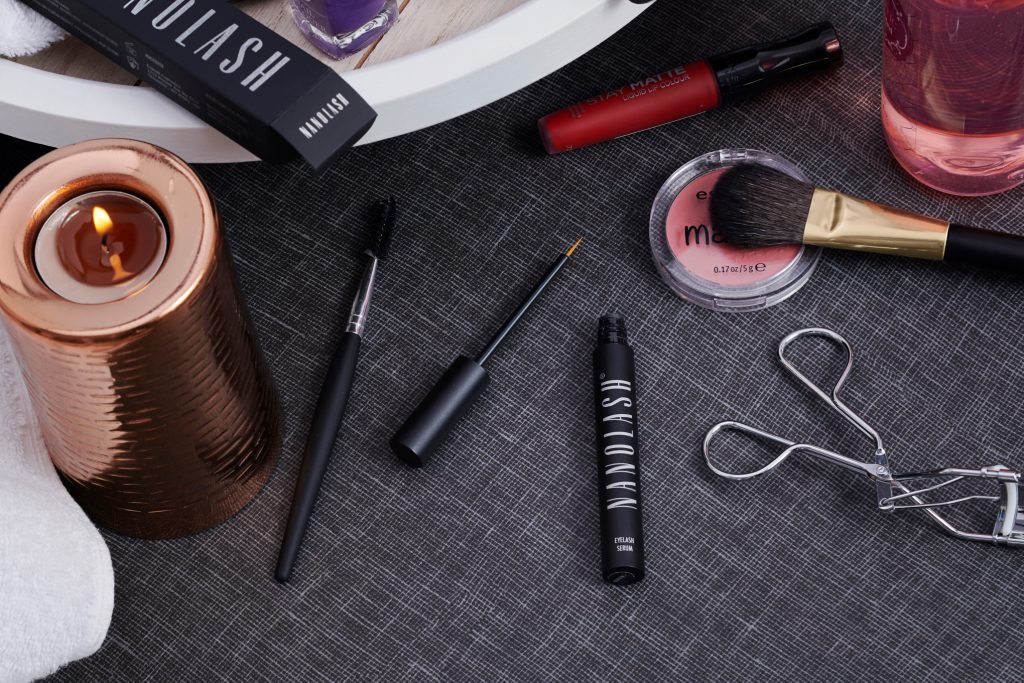 Does it meet the expectations?
At the beginning I was a little bit disappointed at the amount of serum. Yes, I knew that the tube holds 3 ml of the serum but when I received this small bottle I became terrified. "Is this supposed to hold out for 6 months?!" I thought. It didn't took me longer than a month to find out that this serum is really efficient. Owning to the runny formula and an ultra-thin brush, there is not much of the product that is used at a single application.
Nanolash application is conducted in two steps:
I cleanse the entire face and do the precise make-up removal,
I apply the serum to the upper and lower lash line.
The producer suggests using Nanolash every 24 hours, at bedtime, always after the precise make-up removal (best if the entire face is cleansed, not only the eye skin area). And that's all! There isn't much of the requirements and the application method is simple. I frequently use an eyeliner so for me the application is double easy. I distribute this transparent serum with just a single brush stroke, and I manoeuvre the applicator from the inner corner of the eye to the outer. Of course, I do the same with the other eye. How long does Nanolash application last? To be honest, I have never measured it but it's just a moment. I think that it takes no more than a minute.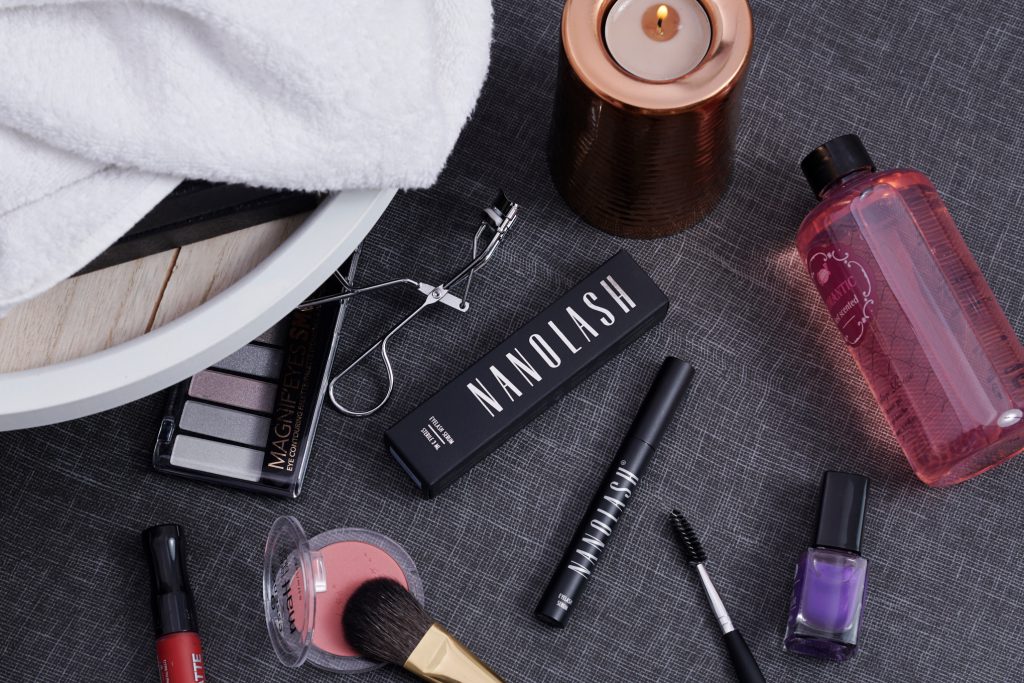 The entire treatment is supposed to last 6 months including the fact that after 2 months the eyelash serum has to be applied less frequently than every 24 hours, but rather 2-3 times per week. I've been using Nanolash eyelash serum for 4 weeks now. The small outcomes in the form of eyelash reinforcement I noticed already in the first week of the treatment.
Does Nanolash work?
I can pronounce myself as a very satisfied user. In my view, this is a great competition to false eyelash extensions that aren't only more expensive but also they considerably damage the natural eyelashes. In my case, Nanolash serum delivered deep nourishment, strengthened and made lashes more elastic – I observed all of these right at the beginning of the treatment. Now, so after a month, my leashes have become way longer than they had ever been before. Thanks to this, my mascara makes the lashes even more defined and is easier to apply. My eyelash root line has become thicker in the spots where my lashes used to be shorter or where I didn't have any lashes at all. Now my natural eyelashes without mascara look as they used to when I did apply a mascara.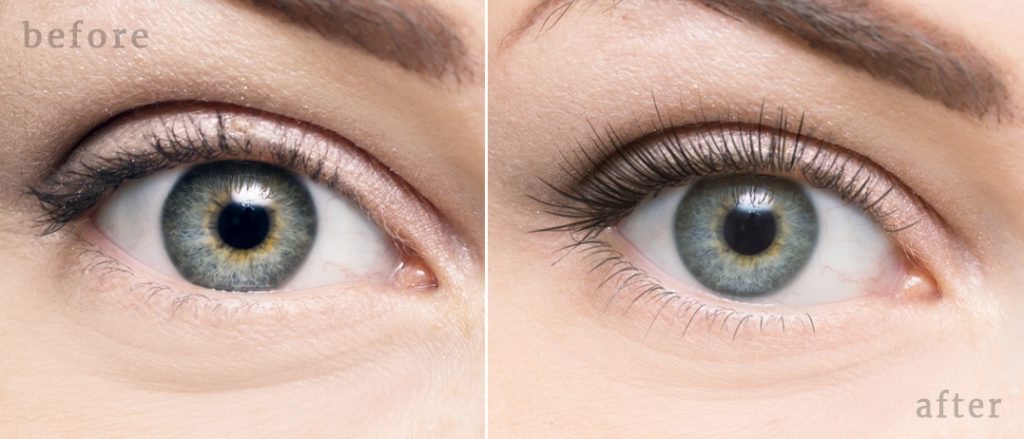 In my opinion, Nanolash serum is the best option for all the girls who look for effective, elegant and natural product from the middle-priced shelf. If you really want to have long and shiny eyelashes, you definitely have to try the serum out. I recommend you Nanolash because it works for me.
CONCLUSIONS:
Very fair price when compared to the quality it offers,
High efficiency: one tube holds out for 6 months,
Really satisfying outcomes of the treatment (longer, thicker and healthier eyelashes),
An interesting alternative to a mascara of false eyelashes,
I'll definitely buy Nanolash again 😉
More information on Nanolash products can be found on nanolash.com