Hey guys!
How do you care for your hair during a heat styling routine? Do you apply any protectants or let it burn?
To me, a hair styling routine requires some effort on our end. If we don't reduce the harmfulness of heat and don't reinforce our hair, then it will get worse – weaker, drier and more brittle – with every blow-drying or straightening routine.
I'm telling you that because that's what happened to me. I neglected the fact that heat causes damage to hair, and ended up with straw-like, dry strands. There was nothing to repair. I need to cut them off. A heat protectant would have saved me from this!
Hair protection while heat styling
Why is thermal protection so important? Because heated devices like dryers or flat-irons emit temperatures which may climb to 250°C; 200°C is the most common.
That's a lot! Such extreme temp. breaks disulfide bonds in hair and causes dryness, leaving the hair brittle, weak and fragile.
All we need to do is use a good protective product – cream, oil or spray – and secure the hair against the destructive heat. Before drying or straightening I always apply a thermal spray which is like a shield protecting my thin strands.
Easier hair styling routine
The great benefit of using heat protectants – beyond the obvious anti-damage effect – is an easier hair styling routine.
Use a heat protection spray and let it smooth your hair, stop frizz and static, and give the hair the desired shape. Such products often leave the strands easier to detangle and cut the blow-dry time in half so hair is exposed to heat for a shorter time. On top of that, they deliver amazing glosiness.
What's the catch? Well, you need to choose the right product because there are many sprays – good and bad ones.
Which thermal protection spray do I recommend?
Nanoil Heat Protectant Spray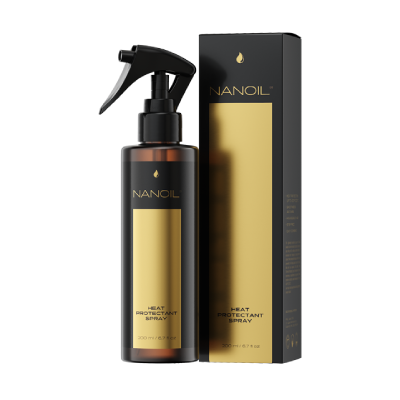 I have no doubts – Nanoil is my top heat protectant. I love it for the super-light consistency, the most wonderful scent, and effective protection from temps. climbing to 220°C. I just spray it on my hair and don't need to worry about damage while blow-drying or straightening. Bonus: Nanoil's heat protectant contains silk proteins which revive and strengthen the hair while I style it. This product also prevents dryness and breakage, enhances the color, smooths and gives the hair an amazing glossiness from the very first use. All of the benefits are available for a very attractive price!
BENEFITS:
Protection against temps. climbing to 220°C.
Repairing the hair while styling it.
Very light consistency.
Hair color protection.
Added silk proteins.
Suitable for all hair types.
CONS:
Schwarzkopf OSIS+ Flatliner Spray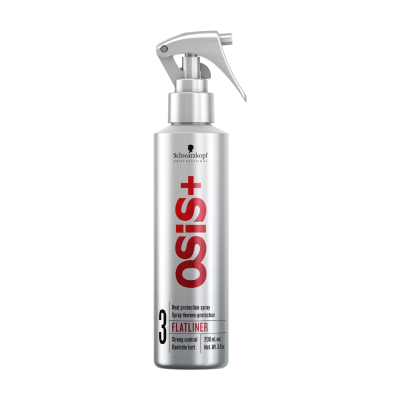 The price of this spray is tempting for sure. Schwarzkopf OSIS+ Flatliner Spray protects from temps. reaching 200°C. It reduces breakage and strengthens the hair, but it's made for smoothing and straightening. It definitely adds manageability and enhances the effects of the styling routine. Schwarzkopf OSIS+ Flatliner Spray is one of the most interesting products for heat styling – worth a try!
BENEFITS:
Form of spray-on serum.
Protection from heat damage.
Smoothing and straightening.
Moisturizing glycerin in the formula.
CONS:
Good only for flat-ironing.
Kevin Murphy Ever Smooth Style Extender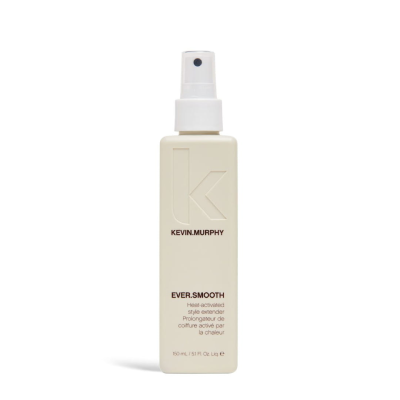 When it comes to the coolest heat protectants, I must add Kevin Murphy Ever Smooth Style Extender. Apart from having a lovely minimalist design, it works really well, stopping frizz and extending the life of a hairstyle thanks to ingredients which are activated by a dryer! This lightweight spray smooths the hair and helps stye it, but it doesn't have typical protective properties. It isn't budget-friendly, but goes well with all hair types.
BENEFITS:
Weightless texture doesn't overload the hair.
Long-lasting hairstyles.
Smoothing effect and shine boost.
Activated by high temps.
CONS:
High price.
No protective effects.
Balmain Thermal Protection Spray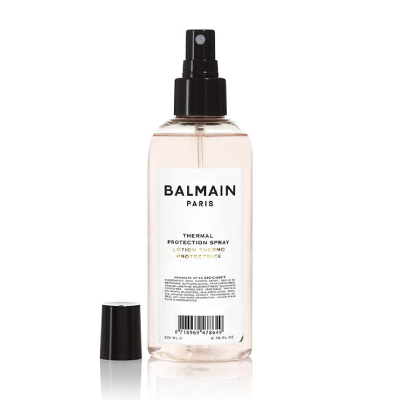 The list of my top heat protectants also includes Balmain Thermal Protection Spray. Pricey but effective. I used it for protection during heat styling and always liked the effect. It handles the highest temps., stopping dryness and leaving the strands easier to detangle. It also makes the hair smell lovely. The formula is enriched with some repairing ingredients like panthenol and silk proteins.
BENEFITS:
Light-textured spray with a nice scent.
Anti-heat protection.
Easier detangling.
Vitamins and proteins in the formula.
CONS:
High price.
Doesn't hold out long.
Wella Eimi Sugar Lift Spray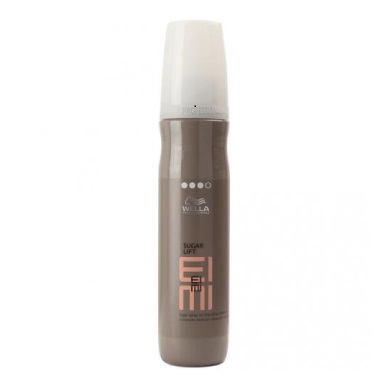 And last of all, an unusual product. Wella released a hair spray which is based on… sugar! Thanks to this ingredient, the spray boosts volume in hair, lifts the roots and improves the texture. The product also defines the color and shine. It has protective properties, strengthening the strands and leaving them more resistant to dryness and breakage. It's recommended for thin and fragile hair.
BENEFITS:
Very low price.
Boosted hair volume.
Smoothing and shine-increasing effects.
Up to 24-hour hold.
CONS:
Poor-quality ingredients.
Recommended only for fine hair.
Sugar-based formula may leave the hair sticky.