You often ask me about products that suit couperose skin (aka reactive skin). I honestly admit that I've tested some of those products and so far there are only two serums that gave me zero side effects. I know that this skin type isn't the easiest to love, but having a choice is nice, right? That is why today I'd like to show you a new option launched by Nanoil – Anti-Redness Face Serum. Perhaps it will save your skin.
Everyone whose skin is redness-prone and couperose must be really careful when it comes to choosing care products. Applying only those formulated with mild and safe ingredients seems to be the best solution. Nevertheless, even such products sometimes turn out to be not enough, causing irritations. On top of that, cutting down on coffee, alcoholic beverages and spicy foods does make a difference. What difference? Being mindful of what you consume simply reduces the risk of spider veins. No spider veins, no redness.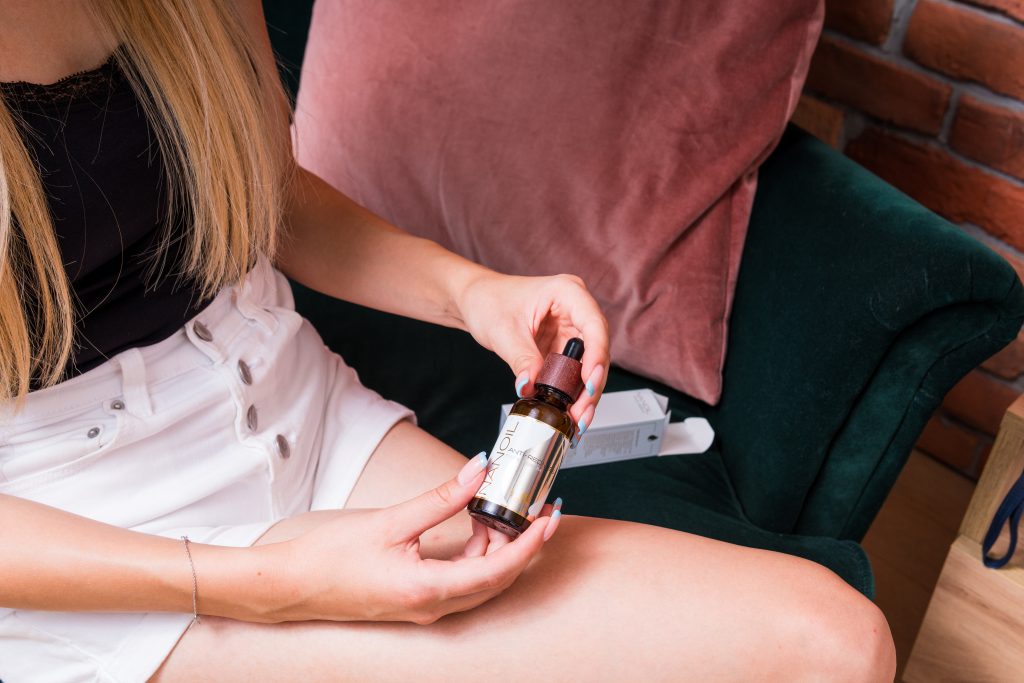 Why Nanoil Anti-Redness?
Surprisingly, right after applying the serum for the first time, I felt a serene feeling of relief. The skin was instantly soothed and the irritation was eased. That was the moment I realized that choosing this product was like hitting the jackpot – no lie! Later, with every use, the redness and broken capillaries were getting less and less visible, until they disappeared almost completely. I didn't expect Nanoil to be such a do-it-all care product. I thought that I would have to ask a beautician to fix my vascular spots with some laser treatment, but I couldn't be more wrong.
Does it only deal with couperose skin problems?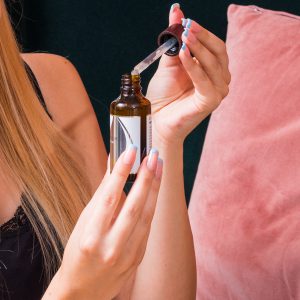 Let me tell you right away that the effects I've just described are subjective – I speak only for myself. However, after reading some online reviews and comments I think other users experienced similar results. So, to me it looks like Nanoil Anti-Redness Face Serum – despite being marketed for couperose skin – also suits sensitive or mature skin equally well. The instant feeling of relief guaranteed. After thinking about this more, I came up to the conclusion that this serum is good for all skin types. Why do I think that? Just look at the ingredients.
What's inside the Nanoil bottle?
The very first ingredient that got my attention is chestnut bark extract. I remember reading about it in a guidebook for cosmetologists, where it says that this extract is one of the best possible substances to fight the problem of broken capillaries. After digging deeper I learnt that it doesn't only improve blood circulation but it also strengthens the walls of blood vessels and prevents inflammation. Apart from chestnut bark extract, Nanoil Anti-Redness Face Serum has 3 other plant extracts: linden tree, cypress cones and Boerhavia Diffusa. All of them prevent inflammation and nourish skin. In general the formula is short and I didn't notice it having any substances that are known for causing a reaction.
Easy application
Since my evening routine is already… "bulky" so to say, I use Nanoil serum in the morning, and I use it every day. First, I cleanse my face with a gel, then I use a tonic, and then I reach for the serum. Right at the beginning, I used to apply too much serum, but now I know that 5 drops max is more than enough. Of course, I don't skip the neck and cleavage.
The serum has no problems with penetrating the skin fully, which takes just a couple of seconds. Then I apply a cream with SPF. Neither a day cream nor the foundation rolls off, which makes me very happy. Just FYI, my friend incorporated this serum into her evening routine, and we both noticed similar effects, which means that you can use the serum whenever you find it more convenient.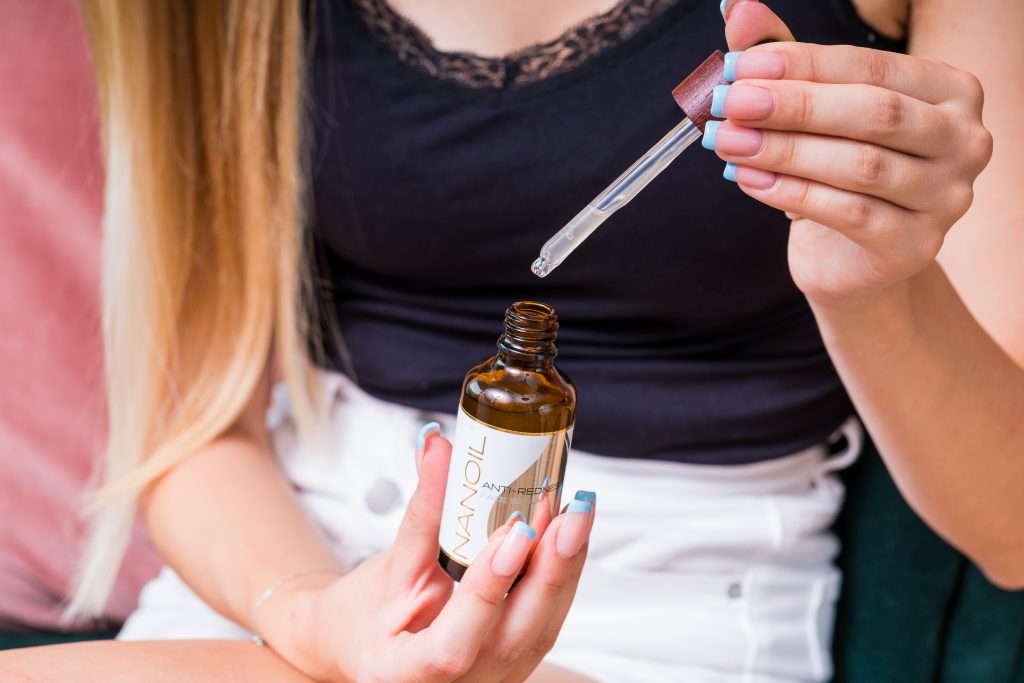 Official Nanoil e-store
My friend and I ordered our Nanoil Anti-Redness Face Serums from the Nanoil e-store. Even if you aren't interested in this serum in particular, you may want to take a look at other Nanoil beauty products like micellar shampoos, other face serums, cosmetic oils… They have some really good stuff, so check it out 🙂 But before doing so…
Tell me your home remedies for redness and spider veins.