If you feel like getting a good and affordable face-care product, I definitely recommend a brightening vitamin C booster. It is still a cult skin care ingredient. Its best version has been infused into a Nanoil Face Serum. Try stabilized vitamin C in a brilliant product and make your skin stunning!
INFO FOR A START
I got my serum on the official site (see the link below). The delivery was super fast; I could start using my Nanoil the day after placing an order! The product was carefully packaged. On the Nanoil site you'll find other game-changers. I hope you will find a stunner for your skin and hair!
NANOIL Vitamin C Face Serum: Essentials Worth Knowing
Packaging: dark glass bottle with a dropper
Size: 50 ml (bigger than most serums)
Texture: lightweight, fully absorbed, non-irritating
Price: very customer-friendly! This form of vitamin C usually costs a fortune
Benefits: brightening, revitalizing, smoothing, antiaging effects
Skin type: young and mature, healthy, sensitive, broken capillaries, dull and tired skin, acne
Age: 25, 30s, 40s, 50s, 60s, 70s and beyond
Webpage: www.nanoil.us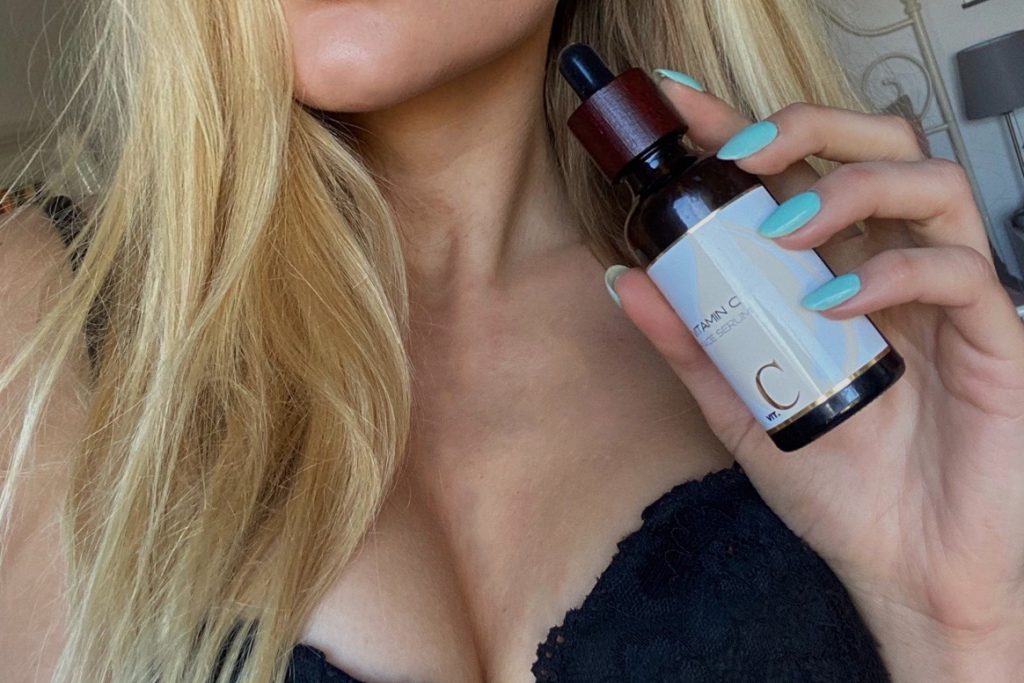 NANOIL Vitamin C Face Serum: What It's Made From & How It Works
Can a skin care product work well if it doesn't include good ingredients? Nanoil chose two excellently-working substances that play the major role in this product. They are ideal for my complexion and I must say: the type of vitamin C infused into this serum rocks. First of all, it works really fast: it is the first serum that gave me effects in a record time. Secondly, even a low concentration is effective, and you don't need to worry about irritations on sensitive skin. I've heard many girls fighting with broken capillaries on the face also use it. Why does it make a good choice for couperose skin? Nanoil Serum contains a pure vitamin C derivative which strengthens the blood vessels and prevents broken capillaries when used regularly. It is like an elixir of youth!
Nanoil Face Serum is designed to address many skin problems. My skin really looks nicer, smoother and brighter. I didn't have many spots on the face but a few post-acne marks on the chin (you're probably familiar with maskne..), and Nanoil is definitely making them fade. I've been using it for over a month and the spots are already less noticeable.
Nanoil is also a perfect pick if you want the face that looks radiant, glowy, and rested anytime. The serum produces this effect! It is a popular choice among students pulling all-nighters and those who work night shifts. Nanoil is their skin's best friend!
Vitamin C is combined with Indian plant extract which has been long appreciated in Ayurveda. We love such ingredients, don't we? They've been known like forever, but still keep us stunned. This serum contains miraculous extract from Punarnava root. As it is a powerful antioxidant, it boosts vitamin C and makes it work much better because it acts in a very similar way: lessens hyperpigmentation, improves the condition of skin and its tone, plus shields from harmful free radicals. In other words, Nanoil makes sure your skin doesn't age too soon. 🙂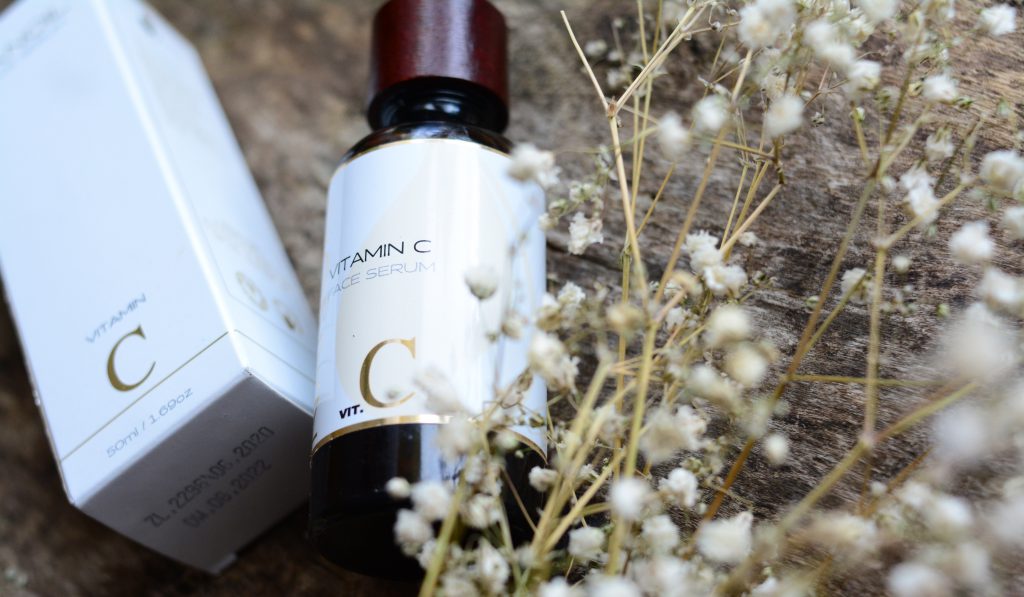 How do I use my Nanoil Serum?
I can't get enough! I use it twice a day; on the perfectly clean skin after a toner, of course. Why is a toner essential? It restores the natural pH of skin and boosts absorption of the serum. The application is very easy; if you've ever used any serum, you apply this one the same way. Unless you want to combine it with massage. Try a jadeite roller or other facial roller – it is another step bringing you closer to better skin!
Measure out a few drops of Nanoil Face Serum and massage them into the face skin. Of course, any face serum requires a moisturizer or cream so use your favorite as soon as you apply the serum. Nanoil makes my skin smoother and softer right away.
I wonder what you think of Nanoil Vitamin C Face Serum. Post a comment! <3