More and more keratin-enriched personal care products are fighting for our attention. We implement some of them into our beauty regimen. Among such products there is the new offering launched by Nanoil, which is keratin hair conditioner – a bi-phase formula to repair the hair. Is it worth having it?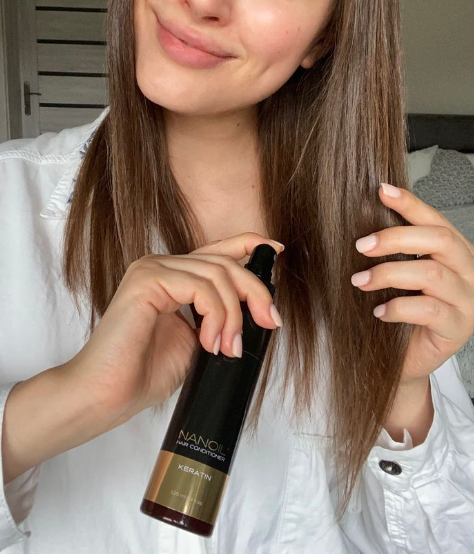 Keratin is a natural constituent of our hair. If the levels of keratin in strands decline, they are getting weak, damaged and brittle. On the other hand, if there is too much keratin in the hair, it tends to get frizzy. Can Nanoil Keratin Hair Conditioner help you take control over the strands?
Keratin hair conditioner from Nanoil
Definitely, this isn't just another regular beauty product dedicated for hair care. This is a bi-phase hair conditioner that offers high effectiveness without overburdening. This is the only such spray hair conditioner hiding in every drop a precious ingredient needed when hair is brittle and damaged – and this ingredient is keratin. After just one use you will fall in love with this efficacious and lovely-smelling hair mist.
One of the very first things that make this product stand out is the design because Nanoil Keratin Hair Conditioner is a beautifully looking cosmetic. The black packaging with golden elements connotes the great elegance. The atomizer spray bottle combines practicality and ease of use. Obviously, what is inside the bottle is more important than the stylish design.
The ingredients used in Nanoil Keratin Hair Conditioner
This deep repair hair treatment from Nanoil is mostly a combination of proteins. Despite playing an important role, proteins aren't the only substances used to formulate Nanoil Keratin Hair Conditioner. The key role is also played by as much as four other ingredients, each one handling a separate task. What is hidden in the Nanoil hair conditioner bottle?
The key ingredients are:
liquid keratin – fixes the damage, adds more body to the hair and repairs it
plant proteins – make hair stronger and improve resilience
panthenol – nourishes, leaves hair smooth and shiny
castor oil – maintains hydration and soothes the scalp
In total there are around 20 ingredients used in Nanoil Keratin Hair Conditioner (including lightweight and easy to remove silicones) that help you condition the hair and ease styling with no overburdening. If it wasn't for all the amazing and carefully selected ingredients, this keratin hair mist from Nanoil wouldn't be so good.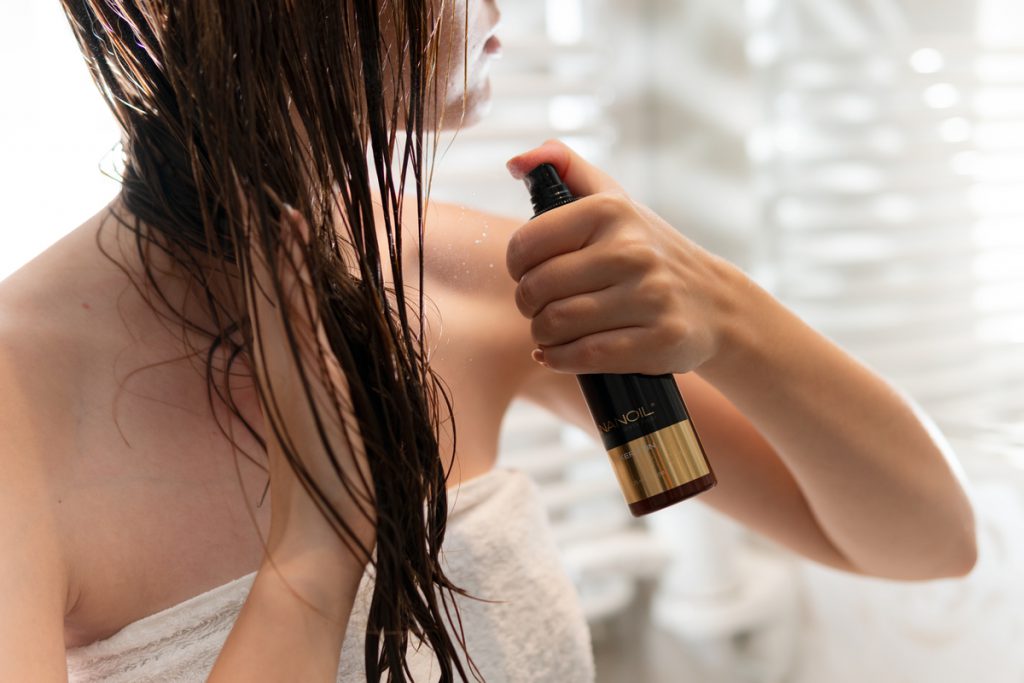 How does Nanoil keratin hair conditioner work?
This is a conditioner dedicated for mature, damaged, brittle and demanding hair as well as for those who find regular hair care quite problematic, mostly because it lacks the substances leaving hair stronger. Nanoil Keratin Hair Conditioner delivers to hair all essential proteins and restores the health and beauty to the strands.
Nanoil Keratin Hair Conditioner applied to freshly washed hair:
eases detangling, the brush glides smoothly through the length of the hair.
prevents knots and static.
makes hair measurably stronger on its entire length.
guarantees heat and UV protection.
combats frizzy hair without weighing it down.
restores smoothness, softness and shine to the strands.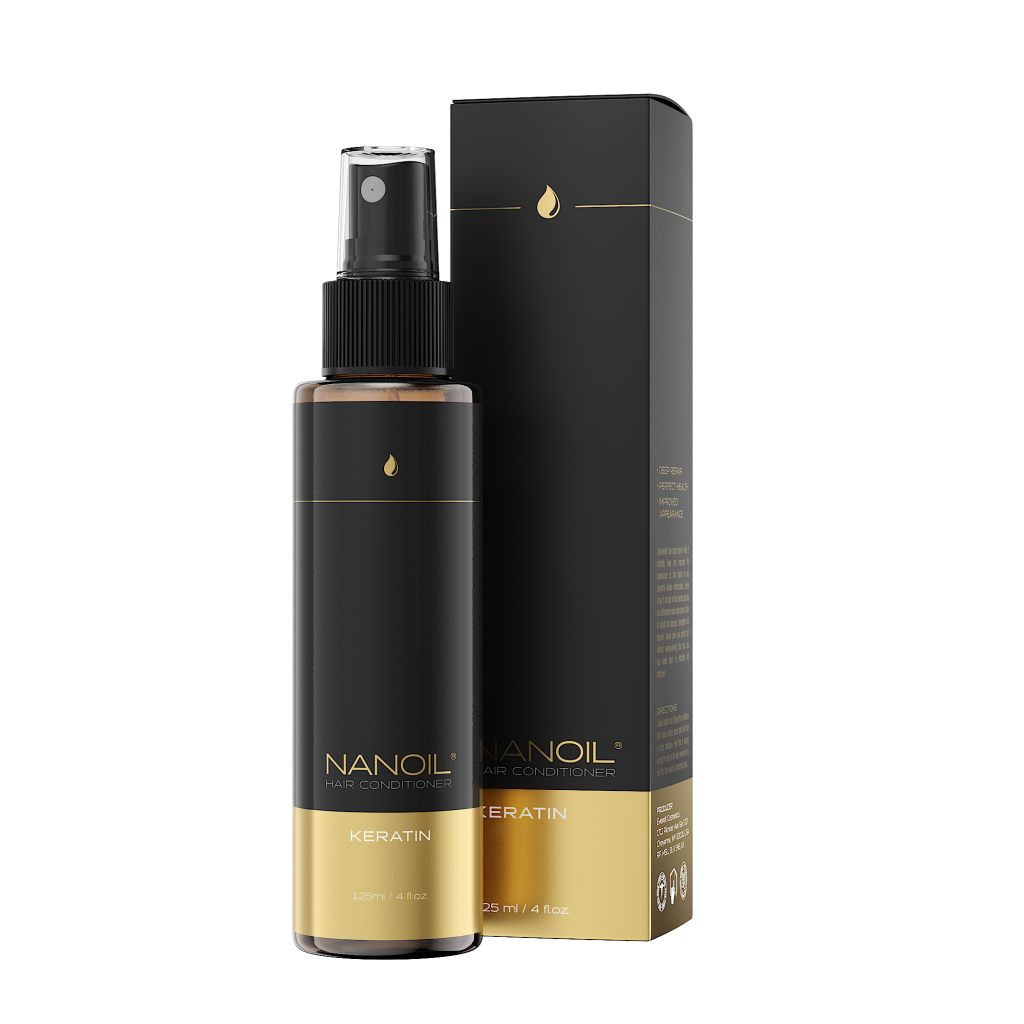 Application easier than you think!
All of this can be easily achieved without putting much effort. Nanoil makes sure that your day-to-day hair conditioning is simple and quick – this is why Nanoil Keratin Hair Conditioner is available in the form of lightweight hair mist. All you have to do is shake the bottle and spray the washed and towel-dried hair with the Nanoil conditioner. In this simple way you deliver protection and nutrients to the strands, making styling and blow drying far simpler.
Need to learn more? Visit the official Nanoil website and choose the best hair conditioner for yourself!