Have you found the ideal mascara? Hands up if you have a favourite. I guess you're still looking for the one. That's why you're going to like today's review. You probably haven't heard about this novelty but let me tell you at the very beginning – this mascara has stolen my heart!
My eyelashes aren't really problematic. They're quite elastic and naturally curled up. Too bad they are so thin and so light that almost invisible, which is the most irritating.
What should a good mascara be like?
I always wanted a mascara to deliver a very natural eye definition. Dark, full and long eyelashes should complement make-up so a mascara must provide an amazing extension and volume boost. However, durability is the most important to me. Most mascaras that I've tested got useless after a few months of use – they strangely harden, clumping and sticking eyelashes. What if a product supported my lashes instead of weakening them? It would be a perfect mascara… just like Lashcode!
LASHCODE – mascara that knows the code to our hidden beauty ♥
I've been a happy owner of Lashcode for two months. I'd like to tell you about the cosmetic in the post. Does it live up to all of my expectations? Is it fit for both day and night make-up? Here's my opinion on Lashcode mascara that I love.
Colour. Lashcode comes in one version – a beautiful intense black shade. It's the deepness I've always desired. Other mascaras are charcoal grey, greyish and vague. Lashcode coats eyelashes with true blackness.
Formula. The mascara is velvety and has the right density so it's so effective in make-up and smudge-free. Important! It's the first mascara I've had in my hands that is still fresh after two months as it was after the first use.
Wand. The mascara offers a very flexible and matching-the-eye-shape silicone brush. From my experience, silicone applicators are the best ones as they give great combing and spread the right quantity of mascara so the effect isn't exaggerated. Thanks to the narrowed end, you can coat even the shortest lashes in the eye corners.
Application. Owing to the velvety formula and precise wand, Lashcode is extremely easy to use. One layer is enough to define eyelashes. Two layers give more definition but the effect is still natural. The mascara is quickly applied with the guarantee of desired results.
Durability. Lashcode isn't waterproof which is an asset to me. Despite not being waterproof, the mascara stays on lashes throughout the day and night (partying) without flaking. The effect on lashes doesn't wear off; they are defined the same way. The mascara is easily washed off with a lightweight make-up remover.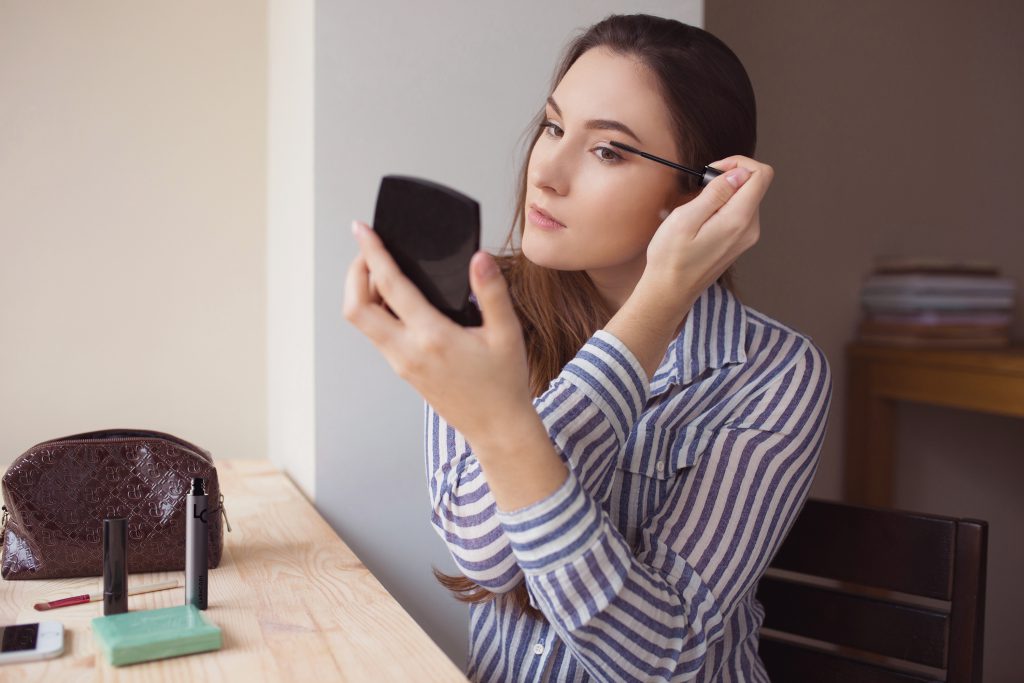 Is there anything Lashcode has that other mascaras fail to have?
Sure, there is! Lashcode is the mix of an incredible mascara and eyelash serum, which was the biggest surprise. It's composed of the set of nutrients that make an excellent support for eyelashes while wearing make-up. This is what makes Lashcode different from other mascaras.
What does Lashcode contain? Set of conditioning ingredients, including Soy Sprout Extract, Wheat Sprout Extract, Baicalin (Baikal Skullcap Extract), Pro-Vitamin B5, Vitamin E, Arginine, Beeswax, natural Corn Preservative.
How does the mascara care for eyelashes?
deeply repairs, strengthens and rebuilds,
ensures the right hydration,
delivers softness, elasticity and shine,
works as a mini protective shield for eyelashes,
prevents eyelash ageing and thinning,
BOOSTS EYELASH GROWTH.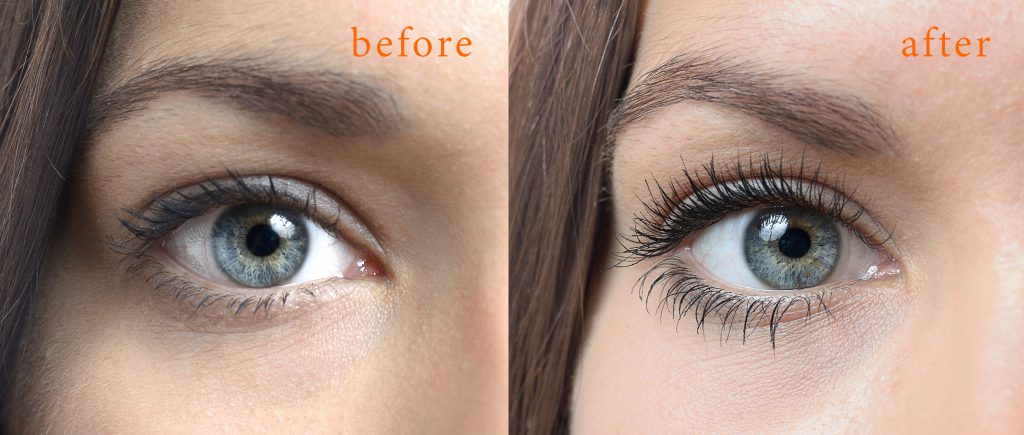 Summing up…
Lashcode is the first mascara that makes me sure I will look perfect and my make-up will be expressive, feminine yet natural. Amazingly, it also conditions my lashes that are healthier after removing make-up – smooth, elastic and shiny. In my opinion, Lashcode comes with an attractive price because you won't find such a mix of quality and elegant design among drugstore products. If you want to find out if the things I write are true (they are), you can order Lashcode online. I think you'll fall in love with the mascara as I have.