Dark spots, uneven skin tone and other unidentified marks that separate us from one of our biggest dreams – flawless complexion. If there only was a magic eraser that we could use to wipe out all blemishes from our faces. But… wait! We have it! Vitamin C face serum works like a magic eraser for skin imperfections!
A few days ago I thought that I should write a post on brightening face serums. Since I'm a big fan of these products, I can recommend some tested-and-tried cosmetics that may help you brighten pigmentation and dark spots. I've gathered four products that are suitable for young and mature complexions. I hope you'll like my mini-ranking.
Vitamin C Face Serums That I Use: My Top Brightening Products
My Top Brightening Face Serum #1: Nanoil Vit. C Face Serum; 1.69 fl. oz (50 ml)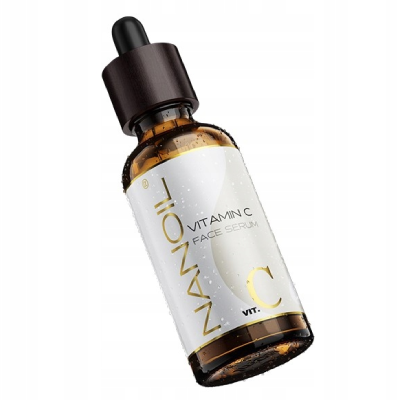 That's the best and totally awesome brightening face serum I've ever had. It seems to me that Nanoil has somehow found a way to help me get a clear complexion. I like how it moisturizes and nourishes my skin, but most of all I like the way in which it uses the power of stabilized vitamin C to erase blemishes and dark spots from my face. From what I know, 3-0 ethyl ascorbic acid that the serum is formulated with is currently the finest and the most effective form of vitamin C used in beauty products. This is basically what makes Nanoil serum so good at doing its job. I honestly enjoyed watching my skin getting brighter and smoother. Oh, and apart from that, this serum also removes fine lines, and it costs half the price of other top brightening serums. Love it! <3
product website: www.nanoil.us
My Top Brightening Face Serum #2: Obagi Professional C Serum 20%; 1 fl.oz (30 ml)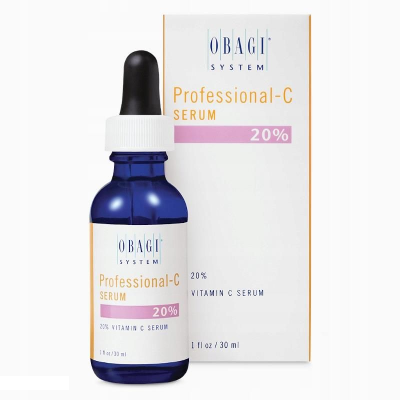 DISCLAIMER: If you aren't interested in beauty products that cost a pretty penny, then you can skip reading this review.
I know that this serum is ridiculously expensive but I consider it one of my favourite vitamin C skincare products. Although this cosmetic doesn't have the latest form of vitamin C, the concentration of this nutrient is pretty impressive, right? If you give Professional C Serum 20% enough time, it will free you from all types of discoloration, leaving you with radiant, even glowing skin. Moreover, Obagi also has some antioxidants to keep the skin looking younger. Actually it has more ingredients that promote youthful appearance because it also stimulates collagen production in skin. When I finished the treatment, my skin was soft, pleasant to the touch, resilient and clear. Let me just tell you that I've heard that some users felt a slight prickling sensation right after applying this serum, but the skin is said to get used to the large vitamin C concentration.
My Top Brightening Face Serum #3: Sesderma C-VIT Liposomal Serum; 1 fl.oz (30 ml)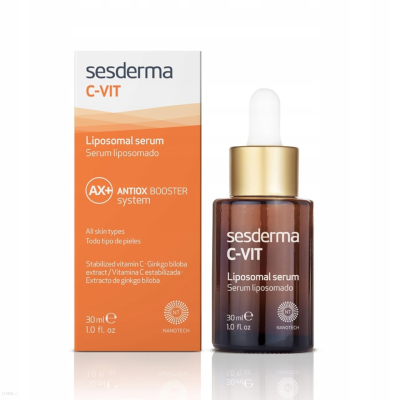 There are two things I like about this brightening face serum: a fairly good price and the stabilized, thus highly effective form of vitamin C. Again, 3-O-ethyl ascorbic acid works wonders without causing irritation. Sesderma C-VIT Liposomal Serum knows how to take good care of skin, however, I'm not sure whether those of you with oily skin will enjoy using this serum as much as I did. The thing is that this product feels a little bit greasy, and that's why I think that oily skin may have problems with absorbing the serum fully. In general, I'd recommend using this product at bedtime either way because it doesn't get on well with some makeup products. To sum up, Sesderma C-VIT Liposomal Serum is an efficacious cosmetic that removes discoloration from the face but it should be introduced to the evening routine.
My Top Brightening Face Serum #3: Olehenriksen Truth Serum; 1 fl.oz (30 ml)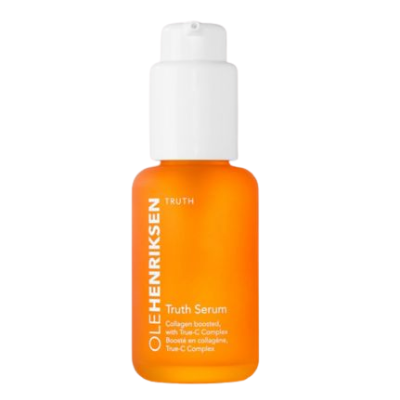 Standard size, regular ingredients, a little bit pricey… yet somehow Olehenriksen Truth Serum has something that makes me buy it from time to time. Undoubtedly, its formula is really good. Formulated with a number of nutrients and collagen, Olehenriksen Truth Serum knows how to keep skin youthful, firm and spotless. Other ingredients such as aloe vera and orange extract maintain hydration levels in skin and stimulate cell turnover for even-toned complexion. And this stunning design!
Vitamin C Face Serums That I Use: Conclusion
You've just met all my favorite brightening face serums enriched with vitamin C that I once used or am still using. I'm curious if you've heard about some of them. I'm sure that when you finally start using Nanoil Vit. C Face Serum, Obagi Professional C Serum 20%, Sesderma C-VIT Liposomal Serum or Olehenriksen Truth Serum on a regular basis, your skin will look brighter and younger. Just remember to always put the chosen serum on cleansed skin of your face, neck and chest. Following it with an SPF may also be a good idea, but I think you already use an SPF, don't you?