Hi there!
Many of you still ask me: how to do your eyebrows so the makeup doesn't require corrections after a few hours? Which brow styling product to choose? There are multiple solutions, however, one of them caught my attention so I'd like to recommend it to you in today's entry.
I got Nanobrow Lamination Kit as a gift from my friend. At first, I thought that I wouldn't be able to manage eyebrow lamination on my own but when I started applying the solutions, I felt more confident and as though it was the right thing to do. I would have never expected that such an easy answer to my struggles was right at my fingertips! If you like long-term effects for several weeks, you need to meet my new favourite – Nanobrow Lamination Kit!
Brow lamination – what are the pros?
Thanks to brow lamination, you can:
forget about everyday brow styling which is fantastic to get rid of this problem 🙂
say goodbye to unruly hairs,
get the effect of fuller, voluminous, and eye-catching eyebrows,
provide yourself with great effects for about a 1,5 month.
With Nanobrow Lamination Kit, you know very well which step to take – the bottles with solutions are numbered! I used to associate at-home brow lamination with miserable effects but I must admit that when I now compare my effects with those of eyebrow lamination at a beautician, I don't see any major differences.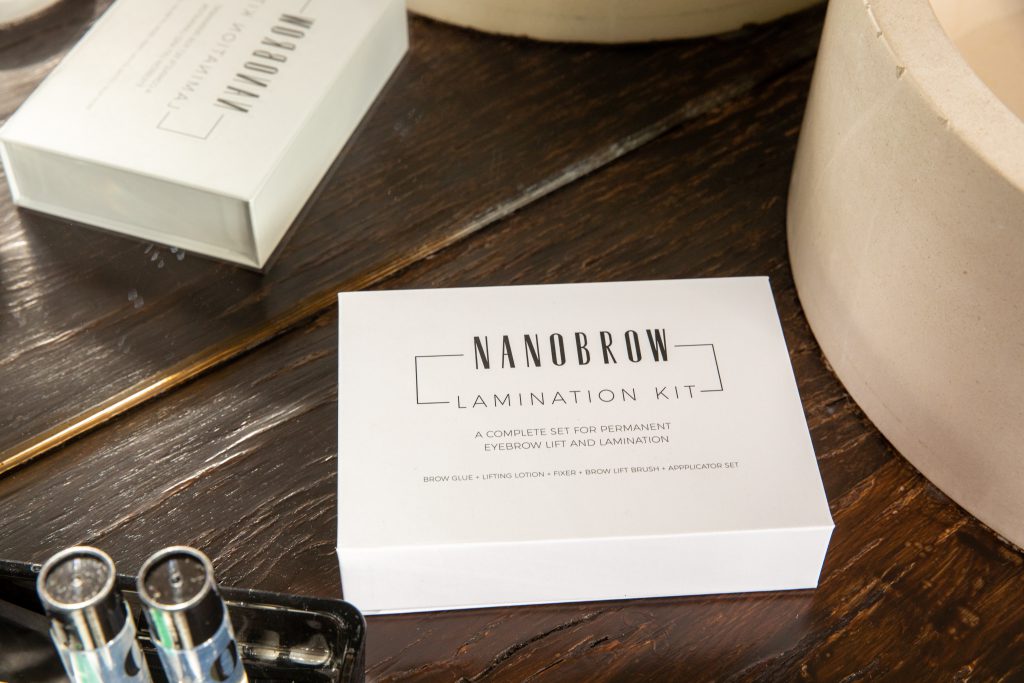 Is Nanobrow Lamination Kit safe for sensitive skin?
I'm going to bring this up as I have sensitive skin myself and it got irritated many times. Nanobrow Lamination Kit contains solutions that are non-irritating for the skin and don't get in your eyes. They are created from carefully-selected ingredients. Thanks to a handy applicator it's easy to use the product.
The eyebrow lamination effects with Nanobrow Lamination Kit
eyebrows are styled for about 6 weeks,
hair is thicker and bushier, less brittle and dry, looking very healthily,

arches get the exact shape I want,

I don't have to worry about unruly hairs,
I achieve much better makeup results than with other brow pencils,
the effect is natural each time.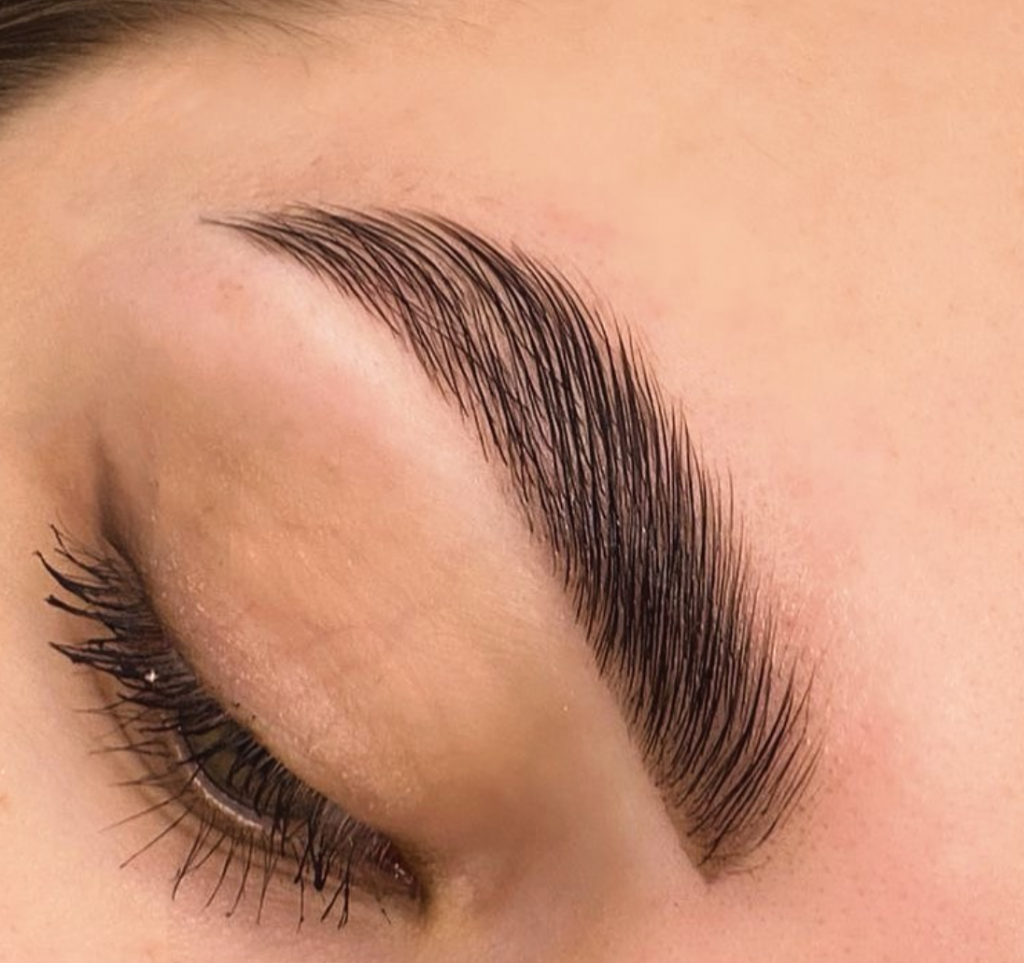 Where to buy Nanobrow Lamination Kit?
My friend ordered it for me from the official website www.nanobrow.us but I'm sure it's available in other physical or online shops (Rossmann? Douglas?).
Capacity: Brow glue (7ml / 0.24 fl oz), StepOne Lifting lotion (5ml / 0.17 fl oz), StepTwo Fixer (5ml / 0.17 fl oz).
Let me know if you knew what brow lamination was before! Perhaps you're regular beauty salon visitors? How do you like the results? Looking forward to your answers 🙂
Bye bye! See you next time!